Emergency Dentistry – Glenmont, NY
Quick Relief from Dental Pain or Injury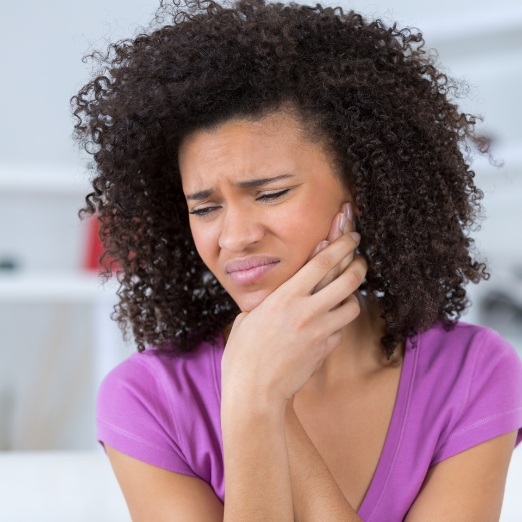 No one is ever fully prepared to deal with a dental emergency, even though one out of every six Americans will face one each year. If you or a loved one are experiencing intense tooth pain or injury, the one thing you need to do is call our Glenmont Dental office. Even if you call on a weekend or after-hours, our team will work to get you the care you need as soon as we possibly can with emergency dentistry in Glenmont, NY.
Why Choose Glenmont Dental for Emergency Dentistry?
Same-Day & After-Hours Emergency Dental Appointments
Dedicated to Minimizing Wait Times
All Members of the Family Welcome
How We Treat Dental Emergencies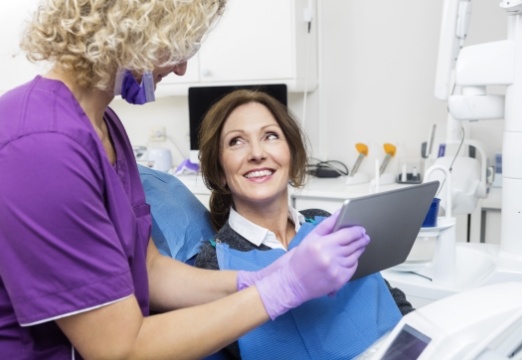 Calling our dental office is always the first thing you should do in a dental emergency. Our team will take it from there by:
Scheduling your same-day appointment – We'll do everything in our power to get you seen right away. While we have you on the phone, we can also answer your questions and give you first-aid instructions for managing your discomfort.
Evaluating your situation – Once you arrive at our dental office, Dr. Asma Zuberi will perform an emergency dental exam and relieve any immediate oral pain.
Forming a treatment plan – Dr. Zuberi will share the findings of her exam with you and take the time to carefully explain your treatment options.
The Most Common Dental Emergencies
There are countless possible dental emergencies that can occur for many reasons. Maybe you've had a cavity that was steadily worsening for months, or maybe you had a sudden accident while playing sports. Whatever the circumstances, Dr. Zuberi can get your smile back on track. Below are some of the most common dental emergencies we see here at Glenmont Dental. If you find yourself in any of these situations, please call us immediately!

Toothaches

Chipped
Tooth

Cracked
Tooth

Sensitivity to
Hot & Cold

Knocked-Out
Tooth

Lost Filling
or Crown

Broken
Denture

Loose
Tooth

Gums, Lip or
Tongue Injury

Jaw Pain or
Clenching

Something Stuck
Between Teeth
Understanding the Cost of Treating Dental Emergencies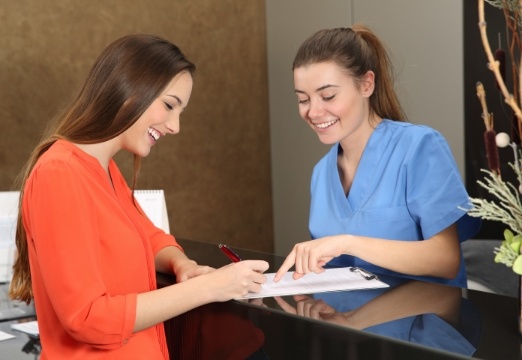 In a dental emergency, the last thing you need to worry about is how much your care will cost. Because each dental emergency is different and requires different treatment, we can't provide a cost estimate until Dr. Zuberi has looked over your mouth. Rest assured that our team will accept and maximize your dental insurance plan to help you get the most savings possible. We also offer CareCredit financing to make your treatments more budget-friendly.
Keys to Preventing Dental Emergencies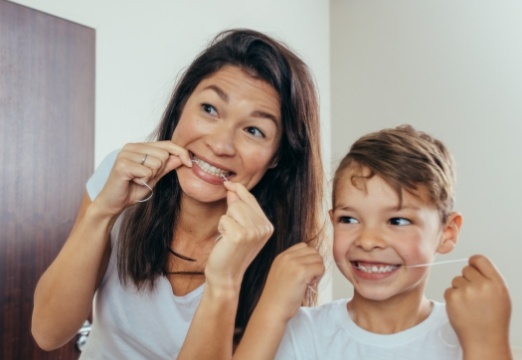 Dental emergencies can never be prevented with 100% certainty, but there are several precautions you can take to reduce your risk. These include:
Brushing and flossing every day to prevent plaque buildup.
Seeing Dr. Zuberi for six-month checkups so she can address potential emergencies before they damage your smile.
Wearing a mouthguard if you play sports.
Asking us about a nightguard if you grind your teeth when you sleep.
Not using your teeth to chew on hard objects like ice cubes or pen tips.