Dental Implants – Glenmont, NY
The Most Lifelike Solution for Tooth Loss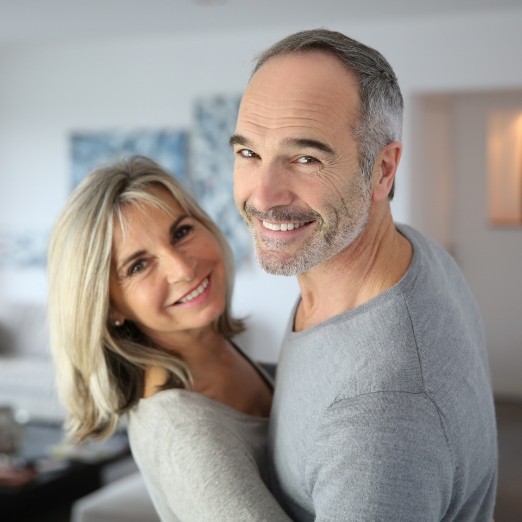 Traditional tooth replacements like dentures and dental bridges rarely last for more than 10 years, and they lack the stability and natural feel of your original teeth. Dental implants solve both of these problems simultaneously. Not only can they potentially last a lifetime, but they feel so lifelike that you might even forget you lost your teeth at all! At Glenmont Dental, Dr. Asma Zuberi partners with expert oral surgeons to provide this state-of-the-art treatment. Call our dental office today to start rebuilding your smile with dental implants in Glenmont, NY!
Why Choose Glenmont Dental for Dental Implants?
Partnered with Experienced Dental Implant Specialists
Dental Insurance Welcome & Low-Interest Financing Offered
Focused on Punctuality & Short Wait Times
What Are Dental Implants?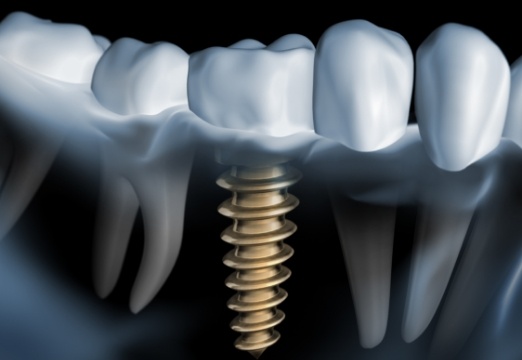 Dental implants are small cylindrical posts – usually made from titanium – that are surgically positioned in the jawbone to replace the roots of your missing teeth. Because of their biocompatible properties, your jawbone naturally grows around the posts, making them just as stable as the teeth you were born with. From there, the implant can support any number of replacement teeth, whether that be via a dental crown, a bridge, or a denture.
The Dental Implant Process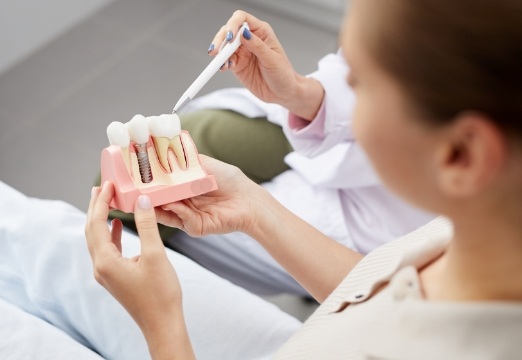 Consultation – Dr. Zuberi will evaluate your smile, walk you through your treatment process, and answer any of your questions.
Surgery – One of our trusted specialists in the Glenmont area will surgically position the implants in your jawbone.
Osseointegration – This is the process of your implants fusing to your jaw, which can take up to six months.
Restoration – Once your mouth and jaw have finished healing, Dr. Zuberi will attach your custom crown, bridge, or denture onto your implants.
Benefits of Dental Implants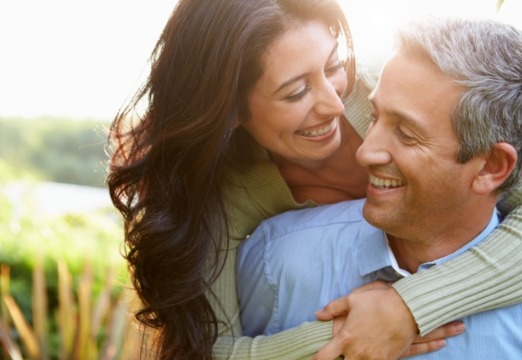 Natural look and feel – By recreating the entire tooth structure and being topped with tailor-made replacement teeth, dental implants are by far the most lifelike solution for tooth loss.
Lasting results – The foundation that implants form with your jaw allows them to last for 30 years on average, or maybe even a lifetime!
Easier eating – Your implants won't slip out of place like dentures do, so they make it a snap to dig into your favorite foods.
Who Can Dental Implants Help?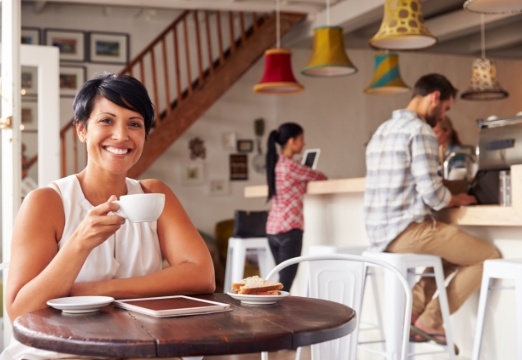 Not everybody is a good candidate for dental implants, but as long as you're in generally good health, there's a chance you could be eligible. Since implants can replace any number of lost teeth, they could fill in the gaps in your grin no matter how large they are. After Dr. Zuberi has examined your mouth, she can plan out your treatment based on the specific number of teeth you need to replace.
Missing One Tooth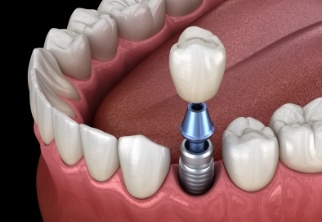 To recreate a single missing tooth, the specialist will vertically position an implant post into the empty space. Then, our team will secure a dental crown on top that will have been tailored to perfectly match the rest of your smile.
Missing Multiple Teeth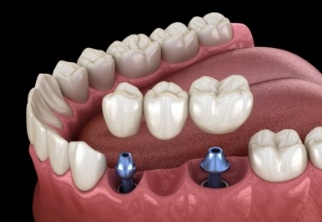 Rather than replacing each missing tooth with its own dedicated implant, a multiple-tooth gap can be closed by placing one implant at each end and having the post support a dental bridge. This solution looks lifelike and doesn't wear down your remaining teeth, unlike a traditional bridge.
Missing All Teeth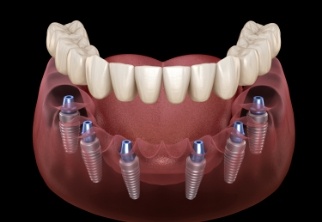 Even a full denture can be supported by dental implants. After an average of four to eight posts have been placed along your jaw, we can use them to anchor a denture that won't shift around or create difficulties when talking or eating.
Understanding the Cost of Dental Implants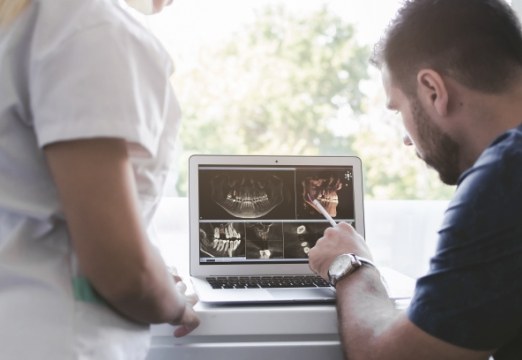 You may have had difficulty finding an accurate estimate online for how much dental implants cost. There's a good reason for that: the price of your treatment varies based on several variables, including the number of posts you need, as well as the restoration that goes on top of them. The initial cost of dental implants is admittedly higher than that of dentures or bridges, but since they can last for multiple decades, they become more cost-effective down the road.