ClearCorrect Clear Aligners – Glenmont, NY
Get a Gorgeously Straight Smile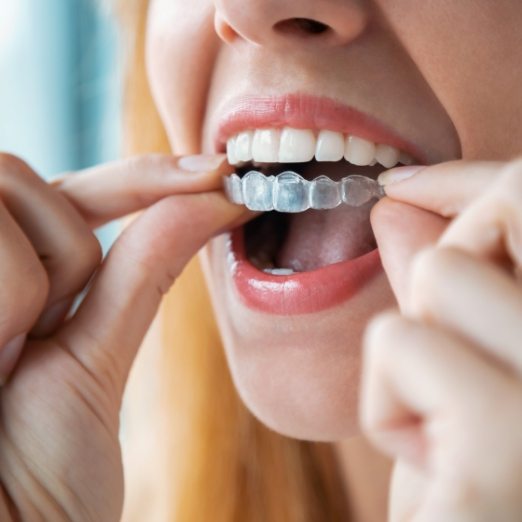 Have you avoided fixing your crooked teeth because you didn't want to be saddled with awkward, cumbersome metal braces? For many people, the idea of wearing braces is even more embarrassing than having misaligned teeth! At Glenmont Dental, we offer a method of straightening teeth without any of the metal – ClearCorrect clear aligners. Dr. Asma Zuberi would love to give you a gorgeously straight smile without any of the inconveniences of traditional braces. Read on to learn more about ClearCorrect clear aligners from our Glenmont, NY cosmetic dentist, and when you're ready to schedule a visit, simply give us a call!
Why Choose Glenmont Dental for ClearCorrect Clear Aligners?
Mess-Free Dental Impressions with Medit Scanning Technology
Dental Insurance Accepted & Additional Financing Available
Compassionate Dentist Who Thoroughly Explains Treatment
How ClearCorrect Works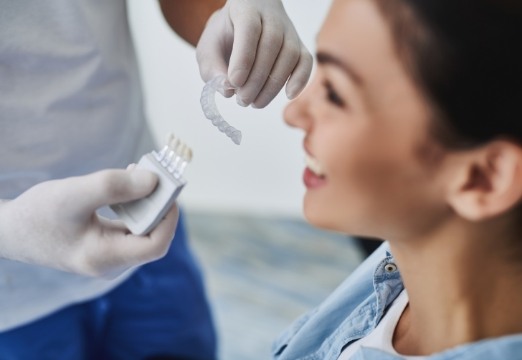 ClearCorrect gradually shifts your teeth into the proper alignment using a series of transparent plastic aligning trays. After capturing digital impressions of your teeth, Dr. Zuberi will create your aligners and instruct you to wear them for at least 20-22 hours a day. You'll switch out your trays for the next set in the series every few weeks until your entire smile is fully aligned.
Benefits of ClearCorrect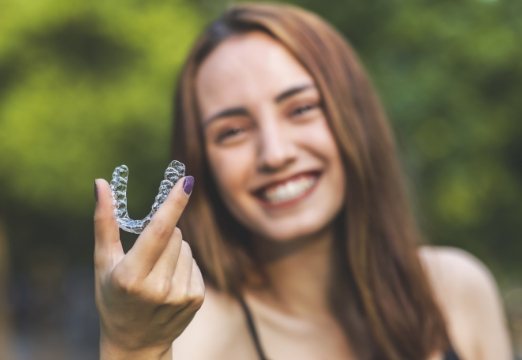 Our patients overwhelmingly prefer ClearCorrect to braces for many reasons, including:
The smooth plastic fits snugly over your teeth and shouldn't irritate the tissues in your mouth like metal wires and brackets do.
Braces take an average of two to three years to deliver the same results that ClearCorrect can provide in 12 to 18 months.
You won't need to worry about your orthodontic appliance affecting your image; the aligners are barely noticeable while you're wearing them.
Since you can remove the aligners at any time, you won't need to alter your diet or oral hygiene habits.