Cosmetic Dentistry – Glenmont, NY
Fix the Pesky Flaws in Your Pearly Whites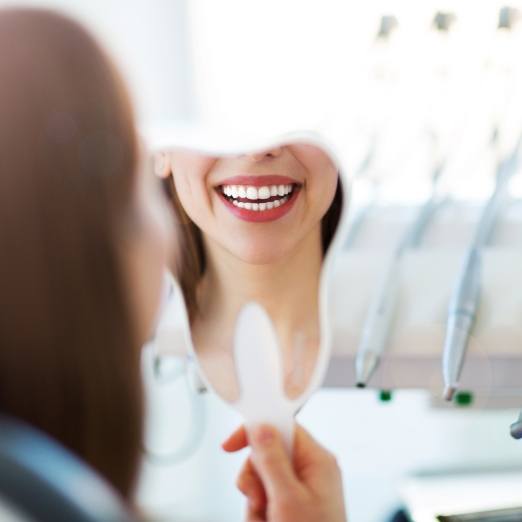 While we always prioritize the health of our patients' teeth, our team at Glenmont Dental also understands the importance of having a confident, attractive smile. If you'd like to fix the pesky flaws in your pearly whites, we'd love to help you with our cosmetic dentistry services. When you visit her for a consultation, Dr. Zuberi will go over the specifics of your ideal future smile and develop a fully tailored treatment plan to make it a reality. Call us today to get started with cosmetic dentistry in Glenmont, NY!
Why Choose Glenmont Dental for Cosmetic Dentistry?
Friendly Dentist Who Thoroughly Explains Treatment
Low- to No-Interest Dental Financing Available
Early Morning & Evening Appointment Times
Porcelain Veneers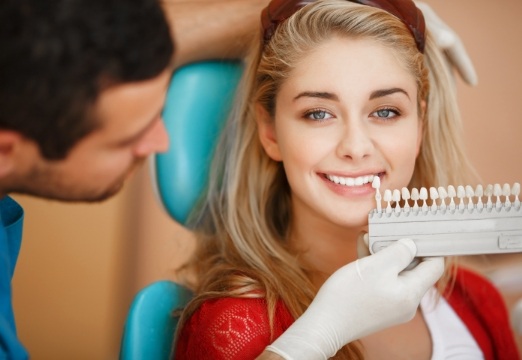 Maybe your teeth are so riddled with little imperfections that you have no idea where to even begin improving your smile. In that case, we often recommend veneers. Once we place these super-thin porcelain shells over the fronts of your teeth, all of their cosmetic issues – from chips and cracks to stains, small gaps, and more – instantly vanish. Not only are veneers remarkably versatile, but they provide dazzling results that can easily last for 15+ years.
Metal-Free Dental Restorations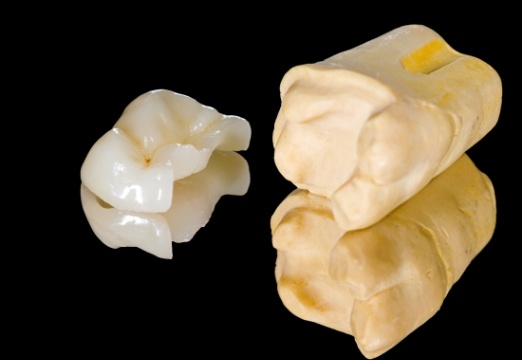 When you need to repair a damaged tooth with a filling, crown, or other dental restoration, you no longer have to sacrifice your smile's natural appearance. Instead, we can provide metal-free restorations that improve your oral health while looking like a normal part of your grin. Our dental office uses zirconia, composite resin, and other lifelike materials to seamlessly heal dental damage. Better yet, they won't aggravate temperature sensitivity like metal restorations notoriously do.
Cosmetic Dental Bonding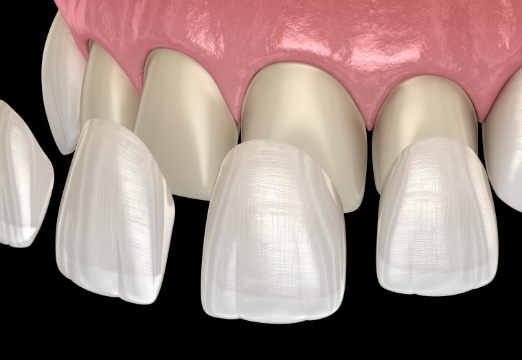 Are you looking to fix a small stain, crack, or other minor flaw in an otherwise perfect smile? Cosmetic dental bonding can usually give you your desired results in a single visit, and the improvements should last for several years. The treatment process is straightforward – Dr. Zuberi applies tooth-colored composite resin over the tooth and sculpts it so that the offending issue is completely hidden from view.
Teeth Whitening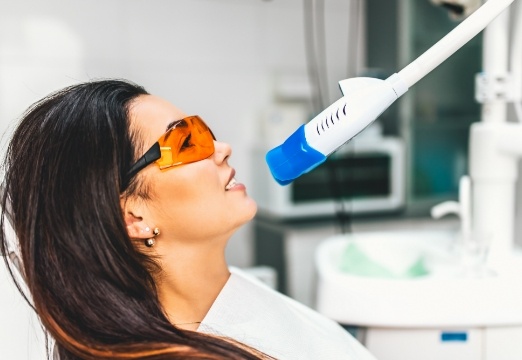 Over time, teeth can become discolored or stained for a variety of reasons, from the foods we eat to unavoidable factors like genetics. Instead of wasting time and money on over-the-counter whitening kits that barely even work, talk to Dr. Zuberi about getting a professional-strength Ultradent whitening. We'll provide you with a potent bleaching solution and custom trays. All you need to do is wear both of them together for a certain amount of time per day, and you should have a noticeably brighter smile after just two weeks.